In October 2021, Alec Baldwin accidentally killed cinematographer Halyna Hutchins on the New Mexico set of the movie Rust. During the weeks since the tragic mistake, Baldwin has expressed his deep sympathies for Hutchins's family and has insisted that he never knew the gun was loaded with live ammunition. However, authorities issued a search warrant for Baldwin's iPhone, and a day later, he was spotted out in public with the phone still kept securely in his pocket despite authorities looking to get ahold of the device as evidence in the manslaughter case.
A photographer caught Baldwin, 63, walking into the Think Coffee shop in his neighborhood. In his pocket, the photograph clearly shows that Baldwin is carrying his phone. He appeared to be going into the coffee shop for a quick visit only because he appeared in the street in a T-shirt without a coat despite the weather being on the cool side.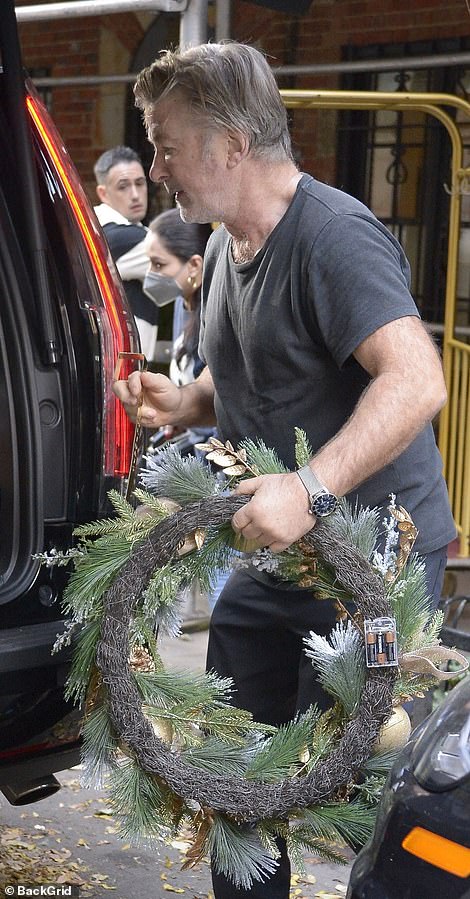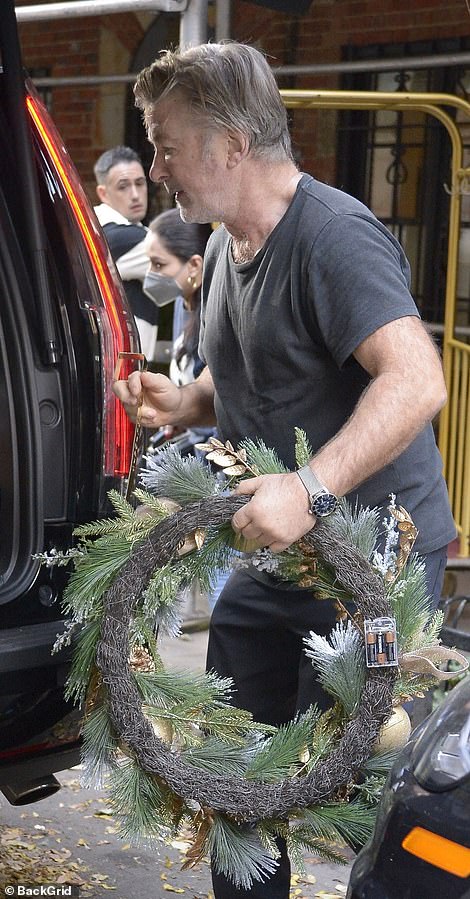 Shortly thereafter, a photographer captured images of Baldwin loading up the family's SUV with bags, luggage, and a Christmas wreath. The family seemed to be leaving the city ahead of the weekend for an excursion that would last a few days, given how much they were bringing along with them.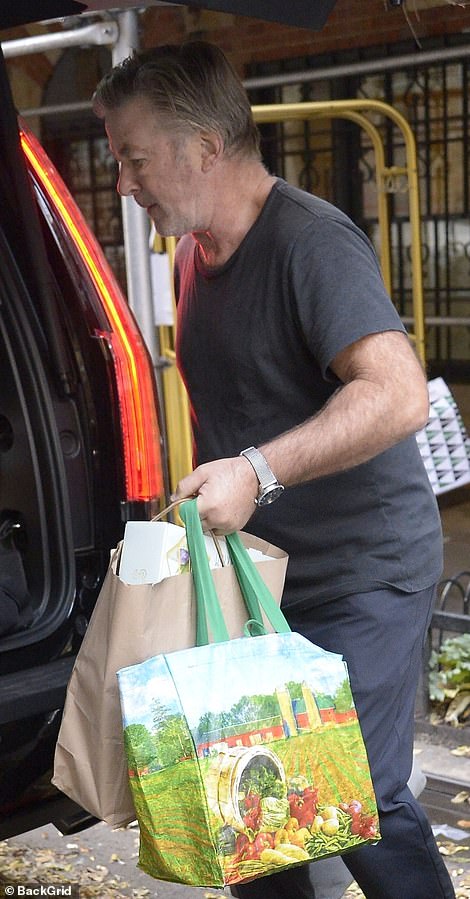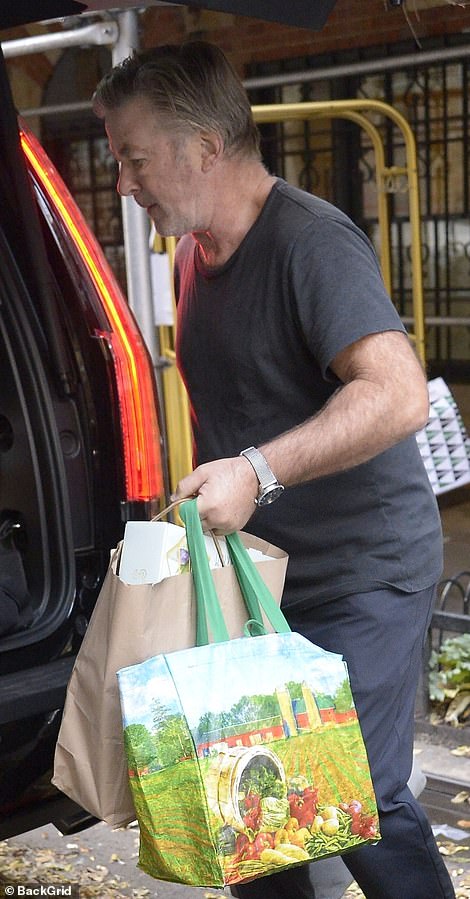 Later, Baldwin's wife, Hilaria, 37, was photographed with a coffee. She was carrying the couple's one-year-old son, Eduardo "Edu" Pao Lucas, across her chest. Besides holding a coffee in one hand, she had her cellphone in the other hand. She was wearing a face mask. Hilaria was joined with her seven-year-old daughter, Carme Gabriela.
One day before the family was caught leaving Los Angeles ahead of their Christmas vacation, Hilaria turned to Instagram to criticize the paparazzi for harassing her husband.
"These people are trying to taunt Alec," she captioned the clip. "This is not good for PTSD. I'm sure that comes as no surprise when you see this. I get you guys to want to make money…but this is disgusting. And those of you who pay for these photos — shame."
In a second social media post, Hilaria shared how she wanted celebrity photographers to keep their distance and ensured them that she would not hesitate to protect her family from these vultures.
"Stay away from him," she said. "Stop it right now. Have some humanity. Stop thinking about money and attention. Let the investigation do [its] process, and it will play out. You don't need to come and traumatize him more every single step of the way. This is my family, and I will protect them until the end."
One day before the Baldwin clan left for their Christmas vacation, Baldwin had tweeted about how he had not requested a larger Colt firearm before fatally shooting Hutchins on the movie set.
"This, in fact, is a lie," Baldwin wrote over the article link from Newsweek. "The choices regarding any props by me for the film RUST were made weeks before production began. To suggest that any changes were made 'before fatal shooting' is false."
Nevertheless, critics believe Baldwin was still in possession of his iPhone despite the search warrant for it.