One artist has made it their life goal to create dazzling work of art that not only stops you in your tracks but makes you question what you are seeing. Lee Wagstaff uses patterns and other shapes to create optical illusions in his art that leave the viewer stunned beyond belief. In this image, Wagstaff has created the image of a woman within black and white lines of varying degrees of thickness – take a close look at the image because only people with high IQs are able to see the woman quickly.
Research conducted by Current Biology found that people with higher IQs than average are able to decipher the hidden pictures within the optical illusion painting. These people are able to form shapes in their minds and find the hidden image within, which can be obscured by the mesmerizing pattern that Wagstaff has painted on canvas.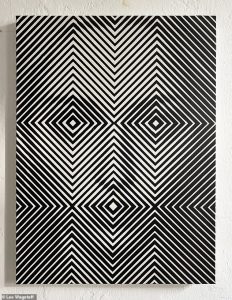 According to the Current Biology research, the people who are able to decipher the hidden picture within the optical illusion can do so because they're able to ignore the less relevant details and focus their magnificent attention on the woman hidden beneath the surface of the Wagstaff painting. As a result of the study, people online are making the claim that people with high IQs are able to immediately notice the woman hidden in the picture, while people who do not have high IQs take some time to decipher the lines and shapes and form the picture of the woman in their minds.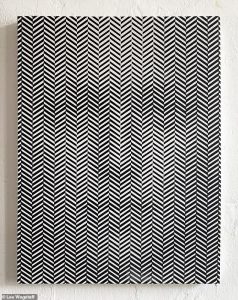 The way that Wagstaff has created these paintings makes it appear that the patterns have movement. Some people report feeling dizzy after viewing these optical illusions as they do appear to be moving, although they are actually just staying still on the screen.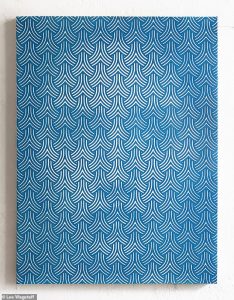 Wagstaff paintings are available for purchase on his website. The prices vary depending on the size of the piece of art but cost between 130 euros to 1,500 euros depending on the size.
Wagstaff was a student at the Royal College of Art in London. His work focuses on the exploration of patterns and how they can make people see different things than what is actually in front of them. He is currently living in Berlin, Germany.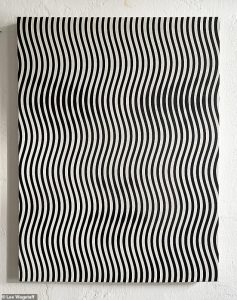 According to his website biography, "I studied at Central Saint Martins College of Art and Design and the Royal College of Art in London and Kyoto City University of Arts, Kyoto, Japan. I have exhibited my body, large-format photographic self-portraits, and graphite works at art and performance venues worldwide. One performance was featured in the Ornament Und Abstraction show at the Beyeler Foundation, Basel, Switzerland, and I was the first Western artist to be featured in the Art Annual, Kobe, Japan."
He added that his mission statement is: "My works could be seen as a series of proposals which invite further qualification and refinement. I am interested in how art can be used as a tool to reorder the world around me and how this aesthetic order could have a consoling or agitating effect, or even both. A recurring theme in my work is pattern. I am drawn to patterns that predict and perhaps defy cosmic order. When I make art, I think about whether it is still possible to make images and objects that embody ideas of faith, beauty, and truth."