Katharine Juliet Ross went from an unknown actress to an Academy Award-nominated star overnight. She famously portrayed Elaine in The Graduate alongside Dustin Hoffmann and over the years became what many at the time referred to as a Hollywood bombshell.
Ross's career has been long and very successful to date. However, her personal life hasn't been nearly so stable – she's been married five times. Fortunately, her fifth marriage, with the beloved actor Sam Elliott, has proven to be worth waiting for.
It's been some years since Katharine Ross has appeared on-screen, but there's far
Katharine Ross – early life & career
For three years, Ross became a better and better actress as she continuously refined her talent. Eventually, she was able to land some minor roles in television shows. Not only was she a good actress, but she also knew how to audition.
I was queen of the screen tests," Ross told Life Magazine in 1968. "Daily runs from San Francisco to Los Angeles and back in time for the Workshop's curtain time. I played a whole string of hit-and-run drivers: an innocent hit-and-run driver, a hardened hit-and-run driver, a well-to-do, snotty teenage hit-and-run driver. On Gunsmoke, I was a sympathetic crippled clubfoot."
While in college, Ross met her first husband in her college sweetheart, Joel Fabiani, whom she married in 1960. He was the first of five husbands, but we'll return to that shortly.
The years after she and Fabiani tied the knot were crucial in Ross' life. She became known for her many appearances in television Westerns. Being the true beauty that she is, she fitted perfectly into that genre.
However, though it might sound like a dream to be cast in many television shows, it wasn't all sunshine and roses for Katharine Ross. Like many others in the business, she was exploited and taken advantage of.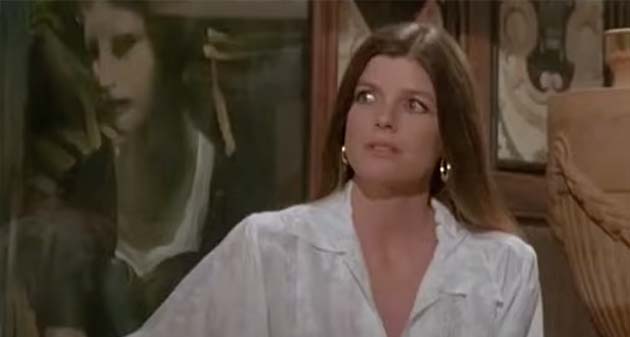 This is Katharine Ross today
"My parents are totally supportive of this," she told The Malibu Times of her music career. "They're just happy I don't want to be an actor."
Katharine Ross and Sam Elliott's career together on screen didn't end with The Legacy. The two have appeared together many times, including starring together in the television films Travis McGee, Houston: The Legend of Texas, and Conagher. The latter one, Elliott has called "one of the highlights of my career."
In 2017, the two starred together in The Hero, where Elliott starred as an aging Western film star and Ross as his ex-wife. It isn't necessarily a representation of their ordinary lives – but for the couple, it's all about trying out new things together.
"I think we just like making movies and having that creative experience together is the best," Elliott told the Los Angeles Times in 2016.