Apparently, the Duchess of Sussex is not amused by "South Park".
In an episode titled "The Worldwide Privacy Tour" that recently aired on Comedy Central, Meghan Markle and Prince Harry were mocked for their choice to move to the United States so as to achieve a more private lifestyle. Reports suggest that Markle is not pleased with this mockery at all.
According to a source who spoke with the Spectator, the duchess is "upset and overwhelmed" and "annoyed by 'South Park' but refuses to watch it all."
A royal commentator went so far as to suggest that the episode could potentially lead to a legal battle.
"Their legal team are casting an eye over the episode to see what is wrong, and what could be turned into something more sinister. This appears to be their course of action rather than laughing it off, enjoying the moment and showing the world that they get the joke," said Neil Sean, a royal reporter for Fox News reported, the creators of "South Park" have yet to receive any news.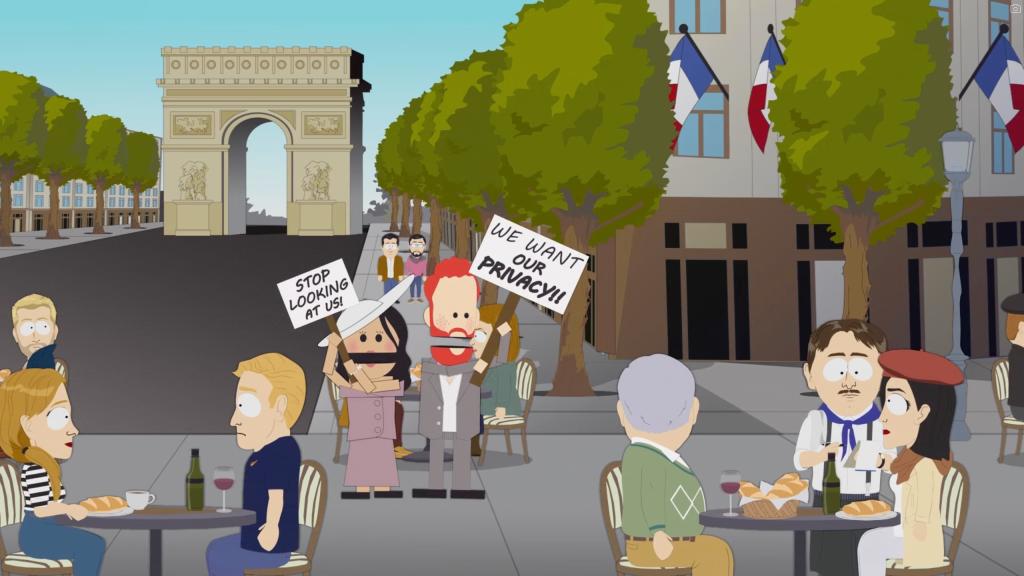 Markle's representatives have yet to comment regarding the present uproar, though a source near the former actress strongly refuted these recent claims as false.
Although the names of the couple were not revealed in "South Park", it had a disclaimer attesting that all characters depicted are fictional, even if based on real people.
Fans have noticed the striking resemblance between this episode's characters and the actual royal couple, even down to their outfits. This fictitious pair are referred to as 'the prince and his wife', part of Canadian royalty who relocate for more privacy in a town that only exists on television.
The role of the "wife"–which unmistakably alludes to Meghan Markle–is depicted as a "sorority girl, actress, influencer and victim," to which she enthusiastically responds: "Yeah, that's totally me."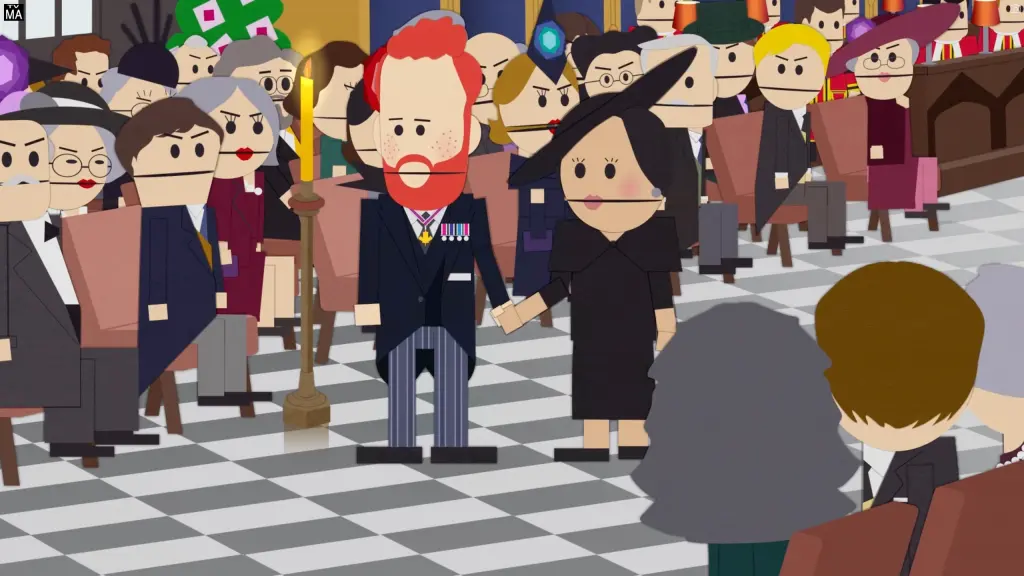 In the never-ending comedy, the couple begs for anonymity while still attracting attention to themselves. One episode features their appearance on "Good Morning Canada" show where they try to promote Prince's latest book 'Waaagh', a humorous twist on his genuine memoir called 'Spare'.
Strutting into their talk show appearance with signs in hand, they firmly requested privacy prior to discussing the autobiography.
The presenter of the fake talk show inquires the prince, "Isn't it true, sir, that your questionable wife has her own TV show and hangs out with celebrities and does fashion magazines?" — alluding to Meghan Markle's performance on the TV series "Suits."